What is digital blood pressure monitor?
Views:62 Author:SunnyWorld Publish Time: 2018-09-03 Origin:Site
The digital blood pressure monitor is a medical device that uses modern electronic technology and the indirect measurement principle of blood pressure to measure and finally display the measured value in digital form. Digital blood pressure monitor has wrist and arm types, and digital blood pressure monitor has become an important tool for home self-test blood pressure.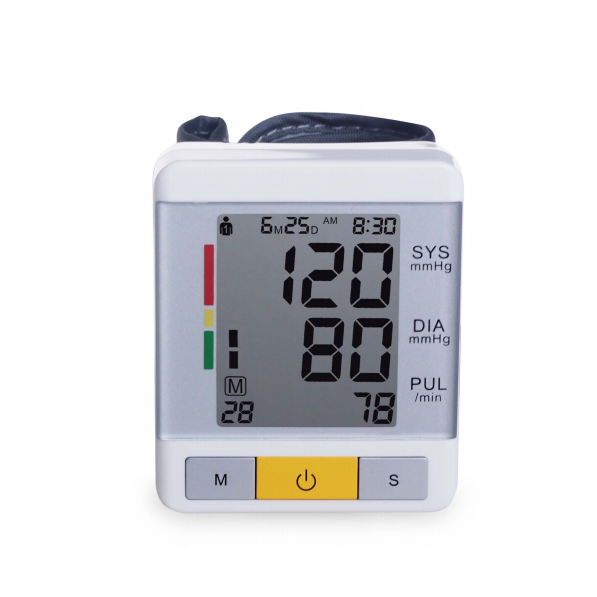 Characteristics
Self-test of measurement process, avoiding measurement error; silent mode design, comfortable measurement experience;
Arrhythmia prompt, cardiac abnormality detection; automatic data upload, no need for any base station;
One-button measurement, image button design; dual user design, 2*60 group data records;
Intelligent ascending measurement technology, more time-saving; double pulse detection operation scheme, more accurate;
Blue film LCD large screen, easy to read data; automatic shutdown settings, to avoid energy loss;
Shopping guide
1.Brand
To choose a brand-name electronic sphygmomanometer, the product specification should have a measurement permission mark and a product production license number issued by the drug regulatory authority, as well as a detailed description of the correct use of the product. If you do not understand the correct use of the product, it will also affect the correctness of the measurement results.
2.The repeatability of measurement results
According to the correct use of the product manual, repeat the test several times on the normal blood pressure, and see the average value of the results and the error value of each measurement. If the error is too large, the repeatability of the product is not good.
3.The correctness of the measurement results
Compare the results measured on the same normal blood pressure with the results measured by the hospital and see the error value of the results.